Structural Steel Supplies
Structural steel is widely used by builders in the construction industry, due to its strength and ability to be bent into different shapes. We have a wide range of structural steel supplies in stock, here at RSJ London. We can supply you with single structural steel beams, or you can buy in bulk if you are working on a larger construction project. We can also produce 3D drawings to make sure you order the right amount, size and shapes of our structural steel.

I Beams
I beams are often referred to as universal beams, and are in the shape of an 'I,' hence the name. Their specific shape provides a number of benefits for construction and engineering projects as they provide a strong and stable structure.
They are designed to be bent into different shapes, so that they can be used for different things, and can be cut down to any size you need, to match your project requirements.

Steel Fabrication
Steel fabrication is the process of shaping, bending and cutting structural steel down to match the given specifications and requirements so that it can be used for a certain project. Changing the size and shape of the structural steel can make it stronger and give it added benefits so that it can be used for more.
The process of steel fabrication involves drilling, punching, steel profiling and welding the structural steel using the latest technology. If you need your structural steel fabricating, please get in touch with us today.
Steel Columns
Steel columns are also used in the construction industry, and can be cut down to a variety of sizes to suit the specifications and requirements of your project. The width of the columns is equal to their depth, which is why they are different from the beams.
If you would like to find out more information about the steel columns, or you would like some for your construction project, please get in touch. We can do 3D drawings so you know how many you'll need and we can cut them down to size for you.

Flange Channels
Flange channels are usually parallel, and come in the shape of a 'C.' They are used to create structure in construction projects, and can also be used in the engineering industry. They add strength to structures and also are very durable.
They can carry heavyweight and are commonly used to support floor joists. To find out more details about the flange channels we have in stock, please contact us by giving us a call or sending us an email today. We are always happy to hear from our customers.
RSJ Beam Identification
RSJ beams come in a wide range of measurements and weights to ensure they can meet your specific construction requirements. We have listed the most common styles below; if you don't see the one you require, please give us a call for more details.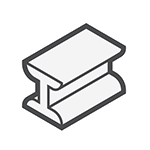 Universal Beams (UB)
Universal beams have many different names, including RSJ beams, I-beams, H-beams, and many more. They are widely used in the construction industry due to their strength and durability.

Universal Columns (UC)
UC beams are also in the shape of an I, however the ratio is different; UBs are always taller than they are wide and UCs are almost equal in length and width to offer sufficient load support.

Parallel Flange Channel (PFC)
Parallel flange channels are one of the most vital parts that are used for construction purposes; their cross-section resembles a capital C.

Angles (equal and unequal)
If you're looking for equal and unequal angles for structural steel, then you've come to the right place. We have so many sizes to choose from, so please give us a call today.

RHS (Box Selection)
RHS stands for 'Rectangular Hollow Sections, which are widely used in the construction industry for their strength and also the fact that they are more economical.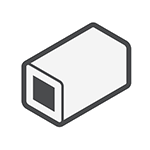 SHS (Box Selection)
SHS stands for 'Square Hollow Sections,' which are commonly used for their symmetrical shape, balance, strength, and they can look aesthetically pleasing if they are exposed in the finished building.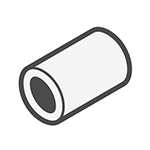 CHS / Tube
CHS stands for 'Circular Hollow Sections'. These sections are used a lot because they are so pleasing to look at if used correctly and imaginatively.

Connections
Here is a list of some of the connections that are most commonly used within the industry:

Simple Connection
FULL Spliced Connection
Angle
Box Frame
Roof Structure
Goalpost
Flitch Beam
Seating Plates
Butt Joint
Spaced Beam
Bearing Plates
Seating Angle
Raking End
Simple Connection
Base Plate
If you would like to find out more information about our RSJ steel services, or you would like a free quote, please visit our website or contact us today. You can reach us by giving us a call or an email, and we will get back to you as soon as we can.
We are always happy to hear from our customers and answer any questions. We have years of experience in the industry so that we can give you expert tips and advice. Please don't hesitate to give us a call today.
RSJ Beams Near Me
We supply RSJ steel beams throughout London, Kent and Essex including the following London boroughs:
City of London
City of Westminster
Kensington and Chelsea
Hammersmith and Fulham
Wandsworth
Lewisham
Greenwich
Harrow
Lambeth
Southwark
Tower Hamlets
Hackney
Islington
Barnet
Bexley
Havering
Enfield
Camden
Brent
Ealing
Hounslow
Richmond upon Thames
Barking and Dagenham
Redbridge
Kingston upon Thames
Merton
Sutton
Croydon
Bromley
Hillingdon
Newham
Waltham Forest
Haringey
If you require RSJ steel in London, contact our helpful team today. Call RSJ London on 020 8311 8642 to discuss your requirements. Alternatively, you can send us an email by completing the contact form.